We fight poverty on multiple fronts to build a stronger, more equitable New York. Our Issues
Stories
With a high student loan balance and two student loan servicers, Connie was overwhelmed.
In Remembrance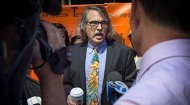 We honor the memory of all those who lost their lives to Covid-19, including our friend and colleague Tom Waters. Learn more about Tom's work as a fierce advocate for low-income tenants.
Facts & Figures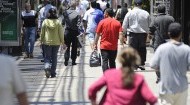 One-third of NYC's voting-age citizens lives in a low-income household. Find out about the hopes and challenges of "The Unheard Third."